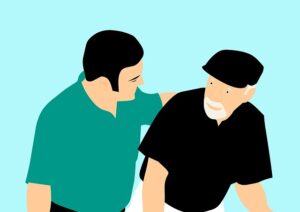 Senior Living communities are under tremendous pressure to improve cash flow and collect money from unpaid invoices from patients or their guarantors. Covid-19 pandemic snow-balled the problem since many patients/signers experienced a loss of income and could not make payments on time. Additionally, senior living communities, in particular, were forced to follow one of the highest standards of Covid-19 compliance since many seniors lost their lives in nursing homes and senior living centers.
We are experts in Senior Living Debt Collection
Contact us

– Serving all 50 states and PR
Due to the industry's very nature, the staff of senior living centers can apply only so much pressure, beyond which they risk the reputation of the center. Forwarding accounts to a collection agency after 90 days of delinquency is a great way to collect unpaid bills.
Collection agencies specializing in senior living debt collection know the very nature of business and use a friendly yet diplomatic approach to recover money cleverly.
Even though collection agency charges a percentage of what they collect, however without their intervention, the entire amount will have to be written off. As the account ages, the probability of successful recovery goes down; therefore it is highly advisable to transfer accounts to a collection agency before 180 days.