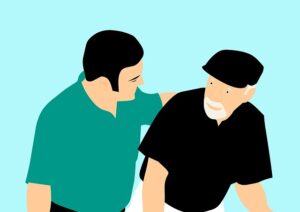 Senior Living communities are always under tremendous pressure to improve cash flow. This includes collecting unpaid invoices from patients and their co-signers.
Due to the industry's very nature, the staff of senior living centers can apply only so much pressure, beyond which they risk the center's reputation. Collection agencies specializing in senior living debt collection know the delicate nature of business. They use a friendly yet well-calculated tactical approach to maximize recovery while following all federal and state-mandated guidelines.
We are experts in Senior Living Debt Collection
Contact Us

– Serving all 50 states
Private Pay Challenges: Many senior living residents are private pay, meaning they pay for their care out of pocket. This can sometimes result in delays in payments or non-payment due to various factors, such as a decline in the resident's financial resources.

Insurance and Medicare/Medicaid Reimbursements: Processing insurance claims or getting reimbursements from Medicare or Medicaid can be slow, and payments can often be delayed. Navigating the complexities of these systems can be challenging and time-consuming.

Resident Transition or Death: When a resident leaves or passes away, outstanding balances may be challenging to collect. There can be legal complications, particularly if the resident's estate is insolvent.
The Covid-19 pandemic snow-balled the problem since many patients/signers experienced a loss of income and could not make payments on time. Since all senior living communities were forced to follow one of the highest standards of Covid-19 compliance a cost they had to bear.
Forwarding accounts to a collection agency after 90-120 days of delinquency is a great way to collect unpaid bills. Financial Circumstances and the health of your patient can deteriorate over time. Therefore acting ASAP is vital in the healthcare industry.
Even though the collection agency charges a percentage of what they collect, the entire amount will be written off without their intervention. As the account ages, the probability of successful recovery decreases. Therefore, transferring accounts to a collection agency before 180 days is highly advisable.